Look Before You Leap!
LeadsLeap 2.0 is one of my recommended, advertising and lead generation programs.
LeadsLeap FAQ shows you how it works BEFORE you Join!
Free Download, No Opt-in Required!
Simply Click The Link To Instantly
The simplest way to grow your online business is with affiliate marketing. Affiliate marketing is the business model that many people start out with online. An affiliate marketing business is not only easy to set up, it is also pretty cheap to run.
Also, if you pick a good program and learn how to market it properly you will get to the stage where you are making a steady passive income without too much effort.
At that point you can start thinking about how to grow your online business in new ways. I'm talking about developing your business into a brand, complete with your own range of products.
Why Launching Your Own Products Is A Good Way To Grow Your Online Business
Once you are successfully referring affiliate sales, you should think about more ways to monetize your targeted traffic. One of the most lucrative ways to do that is by developing products tailored for your online audience.
There are two clear benefits to developing your own products:
1. You eliminate most of your current competition
You've heard the gurus saying, "It's less crowded up here," right? This is exactly what they mean!
You'll not magically check your business into a competition-free zone. All it means is that you start competing at a different level, where stuff like creativity, product uniqueness and personalization make a world of a difference.
For example, with your own product, you can offer customization services, which is almost impossible to do as an affiliate. And that definitely sets you apart in a huge way.
2. You gain more control
The moment you get a handle on your customers' needs, you put yourself in a lot more control.
You suddenly have the power to create tailor-made products to meet their needs. Being the product owner, why not also exercise your power to set the perfect price point for optimum sales and maximum profit? That gives you much more control over how, and how fast, you grow your online business.
Digital Versus Physical Products
You should not start creating your own products until you have considered the nuances of different product types.
Firstly, you must realize that creating digital or physical products requires different skills. Digital products, like eBooks, mobile apps and computer programs, require special computer skills. With physical products, you're looking at specific logistical processes and the skill to manage them profitably.
If you go digital, be sure that your product is unique and highly specialized. You cannot afford a "me too" product unless you're introducing enhancements that clearly offer competitive advantage.
Physical products, on the other hand, can get away with slight differences from competition. Stuff like changing flavor or packaging can make a huge difference. If, say, your customers already love cookies; making a uniquely flavored cookie can easily make you very competitive in your market.
Two Ways To Launch Your Own Products
If you think you don't have the requisite skills to create your own products, it doesn't put you out of the race to the top. There's this thing called leveraging other people's resources, which is another great way to grow your online business.
1. Outsource the Product Creation
Outsourcing the tasks for which you lack the skills is one of the smartest business practices you can ever master.
If you know what your customers want and how to deliver it to them; you got a great head start. Then find a team of skilled professionals and pay them to do the all hard work to create the product for you.
2. Start a Dropshipping Business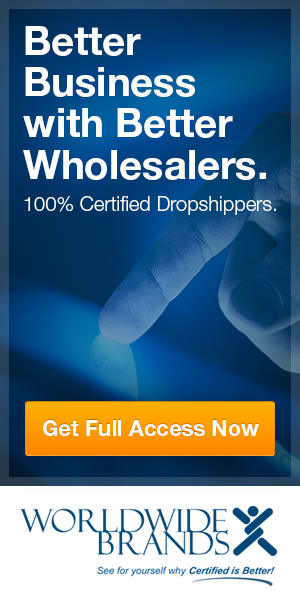 Do you like the idea of running an eCommerce store without worrying about the logistics of shipping stuff and the associated tasks? If so, dropshipping is ideal for you. And it can be super lucrative, if you deal your cards right.
Dropshipping is a clever way of launching your own physical product or product range, without setting up a manufacturing plant or warehouse.
Think in terms of using trusted sources for your products and leveraging popular online marketplaces such as Tripleclicks and eBay.
Gear Up For Swift Action
By now, you should know that all these "secrets" to success are worth nothing unless you act on them. While the competition will not be as intense as in the affiliate marketing niche, it certainly will not an easy ride to financial freedom either.
As you move into this less crowded space you will encounter a different set of rules. At the same time you will find that you can define some of your own rules. Exciting, eh? Then why not start right now to grow your online business to the next level?
David Hurley
HomeBizWeekly.com
If you like our articles, why not
subscribe to our FREE weekly inbox newsletter
? You will also receive a FREE copy of David Hurley's 51-page report,
An Insider's Guide To Working At Home On The Internet
(updated every year since 2012).
Zubee collectors
can also claim a
Gold Zubee every day
. Watch out for our Diamond zubees too (subscribers only)! Simply fill in the form below to claim your freebies and receive our latest business tips every week: