Look Before You Leap!
LeadsLeap 2.0 is one of my recommended, advertising and lead generation programs.
LeadsLeap FAQ shows you how it works BEFORE you Join!
Free Download, No Opt-in Required!
Simply Click The Link To Instantly
I believe in the power of monthly competitions to build highly motivated teams of action-takers in SFI.
Members of my SFI team qualify for rewards and prizes in two different competitions every month:
1. My Monthly VP Challenge!
This is a monthly competition for my most active EA2s and Team Leaders in Generations 1-10 of my downline, and my CSAs. 🙂
There are FIVE GIFT CERTIFICATE PRIZES available each month for my top five VP earners. The five affiliates in my downline who have accumulated the most VP during the course of the month will win one of the following prizes:
1st Prize = $25 GC

2nd Prize = $10 GC

3rd Prize = $7 GC

4th Prize = $5 GC

5th Prize = $2 GC
The Gift Certificates will be awarded during the FOLLOWING month and will be valid for 29 days.
ALSO For First-Time EA2 PSAs…
On achieving EA2 status for the first time, you will be awarded 10 TCredits if you are one of my PSAs.
Click Here to see the latest results and winners.
2. Bonus Referrals For My Team!
This is a monthly rewards program for my highest ranking team members (Generations 1-8 and CSAs) who are Team Leaders. 🙂
I will give away 10 shares in my Guaranteed SFI Signups Co-op according to this schedule:
PTL = 4 PSA Co-op Shares
GTL = 3 PSA Co-op Shares
STL = 2 PSA Co-op Shares
BTL = 1 PSA Co-op Share
The higher ranks get first priority. Within a rank, the higher VP gets priority. The winners will have  their shares added to my Co-op early in the following month.
$25 Prize Draw
Since January 2017, I have also been running a
$25 Weekly Prize Draw for my 100
most active team members.
David Hurley
SFI Gold Team Leader
P. S. Join My SFI Team…
Not yet in my SFI team? JOIN SFI FREE HERE! and get ready to get rewarded for your efforts!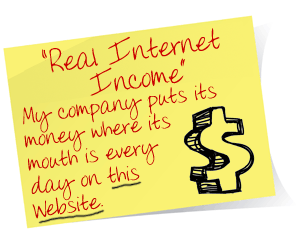 2 Responses to Monthly Competitions For My SFI Team Only!